Home is important for everyone in our life! Whether it's your first home or a large family home, we've got everything you need to create the perfect home environment: 
a wide range of home cleaning products and products to help you get organized; 
various kitchen tools and goods that will inspire you to cook and keep your kitchen clean; 
body care products that need to be taken care of for beauty and hygiene; 
dietary supplement care home. Water purification systems will ensure clean water in every home.
Our products make home life easier while taking care of you, your family and the environment. Amway works hard to create products that are safe for you and the environment. Almost every Amway Home and Legacy of Clean line has been formulated to meet and maintain the EPA's Safer Choice criteria.
All* AMWAY HOME™ products are made with BIOQUEST FORMULA™ and contain highly active, bio-based ingredients from natural resources such as coconut, citrus fruits and minerals. BIOQUEST FORMULA™ products are certified SAFE and GREEN because they are: biodegradable, concentrated, dermatologist tested.
Source amway-latvia.com
We all know that a balanced diet helps us stay healthy and active. But it is not always that simple. With busy diaries and hectic schedules, it can sometimes be tricky to eat the way we know we should. Furthermore, the quality of food available today is often compromised due to environmental conditions. Luckily, our product range can provide the nutrition that you are missing.
Whether you want to support general well-being or an active lifestyle, enhance your beauty from within, find a weight management programme that works or simply kick-start your day; Nutrilite™ and XS™have the solution. From foundational and targeted food supplements to products that help you lose and maintain weight – discover a variety of nutritional options to suit your individual needs and help you stay on track.
Source amway-latvia.com
Here are the TOP five of our favorite products
Iron Plus NUTRILITE™ 
Nutrilite Iron Folic Plus provides iron from two iron sources together with folic acid. These nutrients may not be provided in sufficient amounts by your daily nutrition if you are eating an unbalanced diet. An increased need occurs during pregnancy and breastfeeding. This product also contains premium Nutrilite™ Spinach Concentrate.
What is the price of product Iron Plus NUTRILITE™?
Garlic NUTRILITE™ 
Nutrilite Garlic is a food supplement with garlic powder. Garlic contributes to normal immune function, resistance against temporary stress, and to the maintenance of heart health/maintenance of normal cholesterol levels.
This product is a convenient way to obtain the benefit of garlic without the unpleasant odour side effects. The garlic in this product is combined with a pleasant peppermint flavor. The garlic and peppermint in this product are sourced from our Nutrilite™ brand-owned owned Trout Lake Farm.
What is the price of Garlic NUTRILITE™?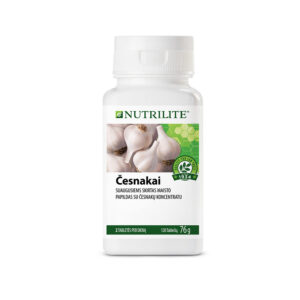 Vitamin D Nutrilite™
Nutrilite™ Vitamin D helps to support healthy muscles, bones and teeth as well as normal immune function and overall good health.
What is the price of Vitamin D Nutrilite™
Omega -3 complex NUTRILITE™ 
Nutrilite™ Omega 3 Complex is a food supplement containing high-quality omega-3 fatty acids which supports the normal functioning of the heart. Despite not being able to synthesise them on our own, omega-3 essential fatty acids are hugely important for the normal functioning of the heart as well as helping to maintain overall good health from top-to-toe. Nutrilite™ Omega 3 Complex is a food supplement containing the omega-3 fatty acids EPA (Eicosapentaenoic acid) and DHA (Docosahexaenoic acid). Together they supply the fatty acids you may be missing out on in your diet.
What is the price of Omega -3 complex NUTRILITE™ >>
Cal Mag D Plus Nutrilite™
Nutrilite Calcium Magnesium D Plus contains 3 natural source nutrients – calcium, magnesium, vitamin D. Calcium is needed to maintenance of normal bones.
Magnesium contributes to the maintenance of normal bones. It also contains vitamin D which contributes to the normal absorption of calcium.
Household cleaning 
Amway HomeTM products get the job done. They are rich in high active ingredients sourced from nature that deliver exceptional result for surfaces, dishes and laundry, whilst being safe for you, your family and environment.
Naturally -derived ingredients ensure skin protection and guaranteed to provide a shine throughout your home.
Here are the TOP five of our favorite products
Multi-Purpose Cleaner Amway Home™ L.O.C.™
Keeping our homes safe and clean has never been more important for us and our families. Thankfully, keeping your home spotlessly clean could not be easier with L.O.C Multi Purpose Cleaner. This effective, all-purpose cleaner easily cuts through dirt, soil build-up and grime on all washable surfaces to leave your home looking, feeling and smelling sparkling clean. You can feel confident too that you're not introducing anything harmful into your household as L.O.C Multi Purpose Cleaner has been formulated with ingredients derived from natural sources and without phosphates, harsh acids or chlorine. Plus, it's completely biodegradable.
Concentrated Dishwashing Liquid DISH DROPS™
Dish Drops™ Concentrated Dishwashing Liquid easily cuts through grime and baked on grease for sparkling clean dishes. Washing the dishes needn't be a chore. Thanks to its fresh and uplifting citrus scent, doing the washing up with Dish Drops Concentrated Dishwashing Liquid is actually enjoyable. This gentle but concentrated cleaner effortlessly cuts through grease and baked on deposits to leave your pots, pans, cutlery and crockery squeaky clean. Containing aloe vera, alpha-hydroxy acid (AHA) and natural extracts from the Shiso plant (a Japanese herb), this everyday staple easily cleans without stripping your skin or leaving your hands feeling dry and dehydrated .
Spray Cleaner Concentrate ZOOM™
A concentrated, multi-purpose spot cleaner is effective at removing stubborn household stains.
Powerful formula of solvents and surfactants cuts through greasy dirt

Concentrated

No rinsing required – just spray and wipe
All Fabric Bleach SA8™
SA8™ All Fabric Bleach offers powerful cleaning performance with colour-safe non-chlorine bleach for a multitude of textiles and surfaces. This powerful bleach detergent booster is based on oxygen bleach, rather than chlorine, so it cleans without fading colour intensity. Hugely versatile, SA8 All Fabric Bleach effectively treats all types of organic stains and odour on a variety of textiles around the home including carpets. Additionally, use SA8 All Fabric Bleach on grouting, showers, sinks, wooden decks, cement, rubbish bins, garbage disposers, aquariums, fencing, tents and much, much more.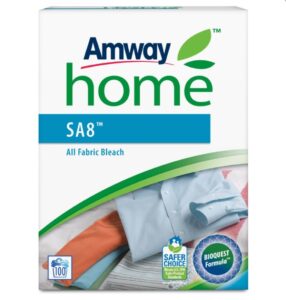 Pre-Wash Spray SA8™
This easy to use, lightly fragranced pre-wash treatment removes stains like butter, oil and sauces.
SA8™ PreWash Spray contains a unique blend of solvents and surfactants that lifts out greasy stains without scrubbing or soaking

The aerosol spray is simple and accurate to use

It has a delicate citrus smell

SA8™ PreWash Spray contains no chlorofluorocarbons (CFCs)

One 400 ml can treat the collar and cuffs of around 80 shirts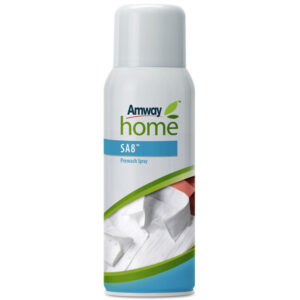 Looking to add lustre to your hair? Brighten your smile? Nourish your skin? Our extensive collection of Personal Care products has something for women, men and children, every day. We use the power of science and carefully selected ingredients to develop products that are effective but gentle. Our bath and body, oral health, hair care and men's ranges will keep you well-groomed from top-to-toe!
Source amway-latvia.com
Here are the TOP five of our favorite products:
Multi-Action Fluoride Toothpaste Glister™
Glister™ Multi-Action Fluoride Toothpaste helps teeth look and feel healthy and clean. Keep your smile bright, white and stain-free with Glister Multi-Action Fluoride Toothpaste. With REMINACT™ Silica, this toothpaste offers excellent stain removal in an enamel-safe formula. Clinical tests show it to effectively remove plaque from the surface of your teeth while helping to prevent cavities and decay for stronger, healthier looking teeth.
Deodorant & Antiperspirant Roll On G&H PROTECT+™
Deodorant and antiperspirant that gives up to 48 hours of odor and wetness protection, without irritation or skin discoloration. Do you know what is the difference between a deodorant and an antiperspirant?
A deodorant masks or reduces body odor. An antiperspirant reduces wetness, and as a result can also reduce odor. G&H PROTECT+ Deodorant & Antiperspirant Roll On combines both benefits in one, with the added power of our motion-release Fragrance Encapsulation Technology for even longer protection from odor.
Extra Volume Shampoo Satinique™
Elevate fine hair to a new level of fullness. Perfect for fine, thin or limp hair. Satinique™ scientists combined their nutritional and beauty expertise to incorporate innovative ingredients for hair health with carefully selected botanicals and nutrients. That's why Extra Volume contains a lightweight blend of Macadamia Nut Oil, found throughout the South Pacific and used to add softness and shine, and Soy Protein, a source of cystine (a building block of hair bonds) for hair strengthening and nourishment. This easily absorbed formula is complimented by our exclusive ENERJUVE™ complex to restore hair to its natural, healthy-looking state.
Concentrated Liquid Hand Soap G&H PROTECT+™
Hand soap with concentrated formula which will leave your hands feel hydrated, soft, and smooth.
What It Does For You
Protects skin's natural moisture balance to help avoid the dryness associated with frequent hand washing.

Leaves hands smelling fresh.

Effectively protects from impurities and neutralizes odor.

Highly concentrated, so you get up to 450 uses per 250ml bottle.
Dental Floss Glister™
This unique single-fibre floss is gentle on the gums. It passes easily between the tightest contact points of your teeth without leaving filaments trapped there.
Unique Fibre

Single Fibre

Refreshing minty flavour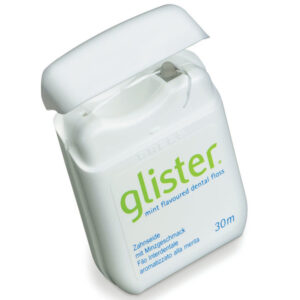 AMWAY is a global leader in skin care and makeup cosmetics that sets the direction and standards for science in the world of skin care. Always with an eye on the latest trends, Amway creates on-trend high-quality Beauty products to provide personalised solutions.
We believe that every woman's individual beauty is a work of art. The Artistry™ brand is passionate about empowering all women to discover, own and revel in their unique beauty.
We believe that beauty is not one solution for all – it should be customised to your needs and lifestyle. Therefore, we do not just sell you products, we also help you understand your skin's needs and the colours that suit you best to develop personally tailored regimes, as each of our consultants is trained to do.
Our scientists are experts in every key field in the study of skin, from skin physiology to toxicology, botany to biochemistry. Because of this, we approach Healthy Beauty from every angle. Far beyond a typical cosmetic company, we're proud to say we don't just cite scientific papers, we WRITE scientific papers. Over the years our groundbreaking work in the field of beauty has been recognized with over 200 patents around the world.
Source amway-latvia.com
Here are the TOP five of our favorite products:
Hydrating Mousse Cleanser Artistry Skin Nutrition™
This aerated, cushiony cleansing mousse sweeps away dirt, debris and other impurities, leaving skin delightfully hydrated.
What It Does For You
Quickly and effectively rids skin of dirt, impurities, residual makeup and excess oil

Clinically proven to remove pollution (including PM 2.5) helping to keep skin's defence barrier in a calmer state

U.S.-patented* blend soothes skin to reduce irritation, leaving skin feeling comfortable

Helps maintain and protect your skin's Microbiome, Moisture Barriers and keep skin at its healthiest pH level

Suitable for all skin types
Gel Cleanser essentials by Artistry™
A gentle gel that deeply cleanses skin and removes make-up, leaving skin feeling fresh and clean.
When it comes to day-to-day skincare, smart and simple solutions are the best. Like this 3-in-1 essentials by Artistry Gel Cleanser, which cleanses, tones and refreshes in one. This water-based, oil-free gel deeply and effectively cleanses and tones your skin to leave it feeling fresh, soft and pH balanced. Its gentle formula combines antioxidant and antimicrobial cucumber with soothing Aloe Vera to help produce a fresh, well- hydrated complexion. It is fast, effective and convenient skincare!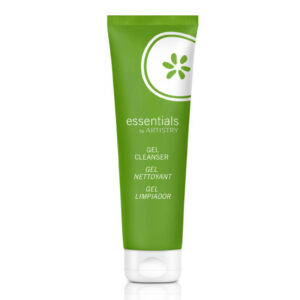 Hydrating Mask Artistry Signature Select™
Skin that feels tight, dry and uncomfortable, is a sure sign that it is in need of an infusion of moisture. Artistry Signature Select Hydrating Mask contains a special moisturising liposome and Sodium Hyaluronate that restores lost moisture in the skin while creating long-lasting hydration. Nutrilite ™-sourced Green Tea Extract provides antioxidant protection and helps to defend skin against external irritants such as pollution, air-conditioning and even recycled air on an airplane.
Apply a generous layer of this luxurious soufflé-like mask onto areas where you're experiencing dryness and dehydration, such as your forehead, cheeks and nose, and don't forget to bring it down onto your neck and décolleté which often get overlooked. Relax with the fresh and uplifting scent of juicy green notes and sparkling citrus.
Use in combination with other Artistry Signature Select masks to create your own personalised multi-masking experience.  
Firming Mask Artistry Signature Select™
Try the Artistry Signature Select™ Firming Mask for skin that feels firmer, revitalized, and renewed.
What It Does For You
Helps skin appear lifted* and firmer.

Helps skin feel tighter.

Leaves skin looking revitalized.
*When massaged in an upward motion.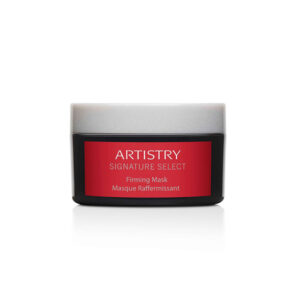 Dermasonic Device Artistry™
You probably know that skin's protective film plays a special role, protecting the skin from external influences and simultaneously preventing nutritional content from escaping through the skin. What you probably do not know is that because of this skin does not absorb cosmetics content after use – in reality the content only penetrates the skin's surface. We have a solution for that! Dermasonic Device Artistry prepares the skin for skincare products by using 30,000 Hz ultrasonic vibration, which deeply cleanses pores with bubble jets. Thanks to the powerful Derma Ion Galvanic stimulation and massage, skincare ingredients are delivered deep into the skin, thus bringing out the ultimate benefits.